February 12, 2021 
A big holiday weekend...Happy Chinese New Year, Happy Valentine's Day and Cheers to President's Day! 
What's going on with us? 
In the Anderson Valley: 
This weekend: We are open today-Monday for outdoor tastings and inside shopping. A second & special flight is on the tasting menu: 2016/2017/2018 Helluva Vineyard Pinot Noir Vertical. Reservations strongly encouraged, details here. It's looking like BLUE SKIES during the day up here, we can't wait to host all the love-birds. Please plan for time walking/hiking Hendy Woods. The park is absolutely stunning this year, so lush and green from the winter rains. Dogs are allowed on-leash on the paved & fire road, but not on groomed trails. 
Next weekend, February 18-20: we're back to normal wine tasting hours, Thursday-Saturday. It's also the Anderson Valley White Wine Festival Weekend. Due to the pandemic, no festival this year but several of us are adding a little more fun to for our white wine drinkers… we are serving a special treat of warm goodies from Wooden Petal. Reservations are a must so we can plan ahead. Our Anderson Valley and German white wines are sold-out, but we'll have a few others that we produce from Sonoma County open. Details here about other participating wineries. 
---
2021 Smith Story Spring Wine Release: 
Our most important release yet due to the small amount of wine available. Eric and I are finalizing the tasting notes on our beautiful 2019 Lakota's View, Sémillon, Sonoma Mountain $40 & 2018 The Boonies, Pinot Noir, Anderson Valley, $58. 
Only 40 cases of the Sémillon and oh wow the 2018 Boonies from the Nash Mill vineyard just may blow all the other pinot noir we've made away. Our last vintage from this deep-end vineyard (Nash Mill), it won't last long in inventory with 275 cases made. Both are only available direct from the winery and will not have retail presence in outside markets. 
The Storytellers Wine Club:  an email landed last night with allocation details and instructions to update profiles, shipping and payment info. Storyteller's allocations will be confirmed by Noon on Tuesday and purchases will be complete by Friday February 26. 
Mailing List Members: March 1, 2021 remaining wines will go live on the website for purchase. 
---
The new Lunar Year… Year of the Yin Metal Ox. 
A dearly respected local Chinese doctor sent us this early today: "This year represents a natural return to convention and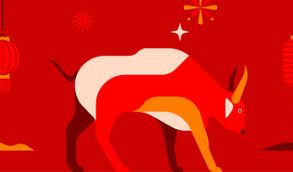 stability; we fall back to whatever it is that supports our continuous presence here. To move forward, we must look back and remember. Ox Qì is unflappable and "thick skinned."  Of all the Characters, Ox are the least likely to be traumatized. Ox Qi has a tremendous capacity to undergo hardship and difficulties and come through unscathed, and they can shrug off the most painful of circumstances." 
"This past year has been a rough one for all of us, so be kind and forgive each other. The New Year is a time to forgive people and start over; wipe the slate clean and offer resolution. After all the hard work, there is a simplicity to Ox that sees the world without the complication or burden of speculation. The Ox is the champion of not noticing things - simplify. The sky may be falling, the world may be on fire, but the Ox just plows on. In a year such as this, being oblivious might just be enlightenment". " 
Strong like an Ox…let's start having some fun in 2021! A harvest gathering is in the works along with our first release of Smith Story Sparkling Wine. BIG SMILE! 
 -Ali & Eric 
'No Guts. No Story" 
Smith Story Wine Cellars, Est. 2013.